commercial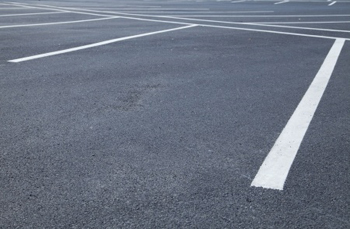 NEW ASPHALT
If your asphalt needs a total replacement, we will rip out existing asphalt and its base. We start with a box cut with a 2-foot depth, and then we add compact gravel, and cover with asphalt. An existing overlay goes over the existing asphalt, which our team will grind or level to be even, if necessary. We can only add a new layer if conditions allow for it, though. In this way, we prevent water pitching in the wrong direction.
REPAIRS & SEALCOATING
Rather than fixing the entire surface, we can simply patch the problem areas. Our staff saws specific bad areas down to the gravel, and then regrades and pours new asphalt with a thicker material and 3 to 4 layers.
LINE STRIPING
Striping and lining is available for commercial parking lots and drives.